Your Queens Property Management Company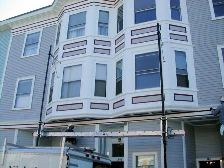 Property management in Queens is when a management company is a liason between a landlord and a tenant. There are advantages for both parties invovled. The Queens landlord does not have to go to all the effort of trying to find a suitable tenant, and the tenant does not have to deal directly with a landlord who may not have the time to give the help and advice needed. A Queens property management company takes a percentage of the rent paid by the tenant to the landlord as payment for their part in the transaction and handles all tenants request and maintains the property.
Areas that we provide management services in:
New York | Brooklyn | Queens | Bronx | Staten Island | Westchester County | Nassau County | Suffolk County | NYC
If you are looking for a
New York property management

then please call 800-444-4923 or complete our online request form.